Deal Team
---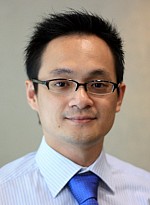 Edi Anto
Senior Investment Manager
Edi started his career at ST Microelectronics as a Device Manager, managing a team of Device Engineers piloting and enhancing new product prototypes. He joined Saratoga in 2008.

Edi holds a Bachelor of Engineering (First Class Hons) from Nanyang Technological University, a Master of Science in Advanced Materials for Micro-and Nano-Systems from NUS-MIT Alliance, and a Master of Science in Applied Finance from Singapore Management University. He received his CFA certification in 2009.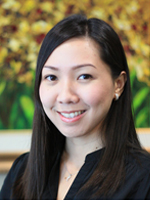 Easy Arisarwindha
Senior Investment Manager
Easy was with Arup Consulting Engineers and Land Transport Authority, Singapore, as a civil and structural engineer. She was involved in the planning, design, and implementation of various infrastructure projects, including expressway, train system, as well as airport and housing developments.

Easy graduated from National University of Singapore with a Bachelor of Engineering (Civil) (Hons). She obtained her Master of Science (Applied Finance) from the Singapore Management University in 2010 and is currently a CFA Level III candidate.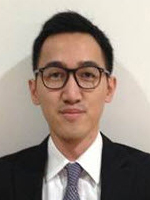 Muhammad Indraputra (Didit)
Senior Investment Officer
Didit joined Saratoga Capital in July 2013. Prior to joining Saratoga, Didit spent 3 years at Citibank N.A. Indonesia, where he was part of the Corporate and Investment Banking Group with a primary focus in Financial Institution sector, covering banks, insurance, and asset management. He was involved in all aspects of the deal process for DCM, ECM and Corporate banking products.
Didit holds a Bachelor of Science with a major in Industrial and Systems Engineering and a Master of Business Administration from State University of New York at Buffalo. He received his CFA certification in 2015.
Stanley V Gunawan
Investment Officer
Stanley joined Saratoga Capital in October 2015. Prior to joining the team, Stanley was an Analyst in the Investment Banking Division of Morgan Stanley in Jakarta. He was involved in the execution of equity capital markets and M&A sellside transactions of Indonesian companies in various sectors and coverage of Indonesian companies, business groups and families.
Stanley holds a Bachelor of Business Administration degree with a major in Finance & Accounting from the University of Michigan and a Masters of Science in Management Science & Engineering from Stanford University.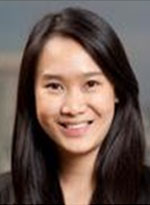 Dian Asa Sinaga
Investment Officer
Dian joined Saratoga Capital in January 2015. Prior to joining the team, Dian was a Manager in the Transaction Advisory Services Division of Ernst & Young Vancouver. She performed domestic and cross-border financial due diligence for private equity firms and corporate acquirers in North America, including inbound deals from China, Japan, Malaysia and Spain. The deals involved various sectors such as Oil and Gas, Manufacturing, Logistics, Retail, Mining and Real Estate.
Dian holds a Bachelor of Commerce degree with a major in Accounting from the University of British Columbia in Vancouver, Canada. She is also a member of the Canadian Institute of Chartered Accountants.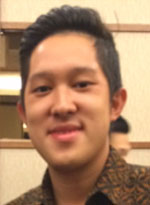 David Jordan Asali
Investment Officer
David joined Saratoga Capital in April 2015. Prior to joining the team, David has one year working experience with PricewaterhouseCoopers Indonesia Advisory ("PwC IA") in the Valuation & Strategy team. During his tenure at PwC IA, David has involved in fair market valuation, financial modelling, market entry strategy and financial due diligence within variety industries such as mining, telecommunication, food & beverages and port services.
David received a Bachelor of Art in Economics with High Distinction from University of California, Berkeley.