Partners & Principal
---
Maurits Daniel Rudolf Lalisang
Maurits was the President Director of Unilever Indonesia until his retirement in 2014. With his deep-rooted knowledge of Indonesian consumers, he had led Unilever to achieve consistently good results since he took over as the Chairman in May 2004. He joined Unilever Indonesia in 1980 and has held various senior posts in the Company, including Corporate Relations Director, Foods Director, Home Care Director, and Sales Director.
He graduated from the University of Indonesia with a degree in Business Administration, and attended the Advanced Executive Program at the Kellogg Graduate School of Management at the University of Chicago, USA, in 2001.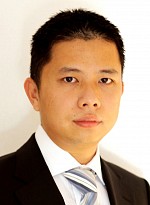 Devin Wirawan
Principal
Devin started his career in the US working for UCSG, a merger arbitrage hedge fund, as a Strategy and Trading Analyst. He was subsequently appointed to set up and head the Singapore office to Asian, Australian and European markets. His prior working experience also includes Titan Capital, a Singapore private equity firm. He joined Saratoga in 2009.
Devin graduated with high distinction from University of Minnesota with a Bachelor of Science in Business in Finance and Management Information System. He received his CFA certification in 2004.